Unlock the hidden value of Japan
At Nikko Asset Management, we are passionate about helping you tap into Japan's hidden investment value. Our team has put together a comprehensive 40-page investment guide full of the knowledge necessary to make a sound investment.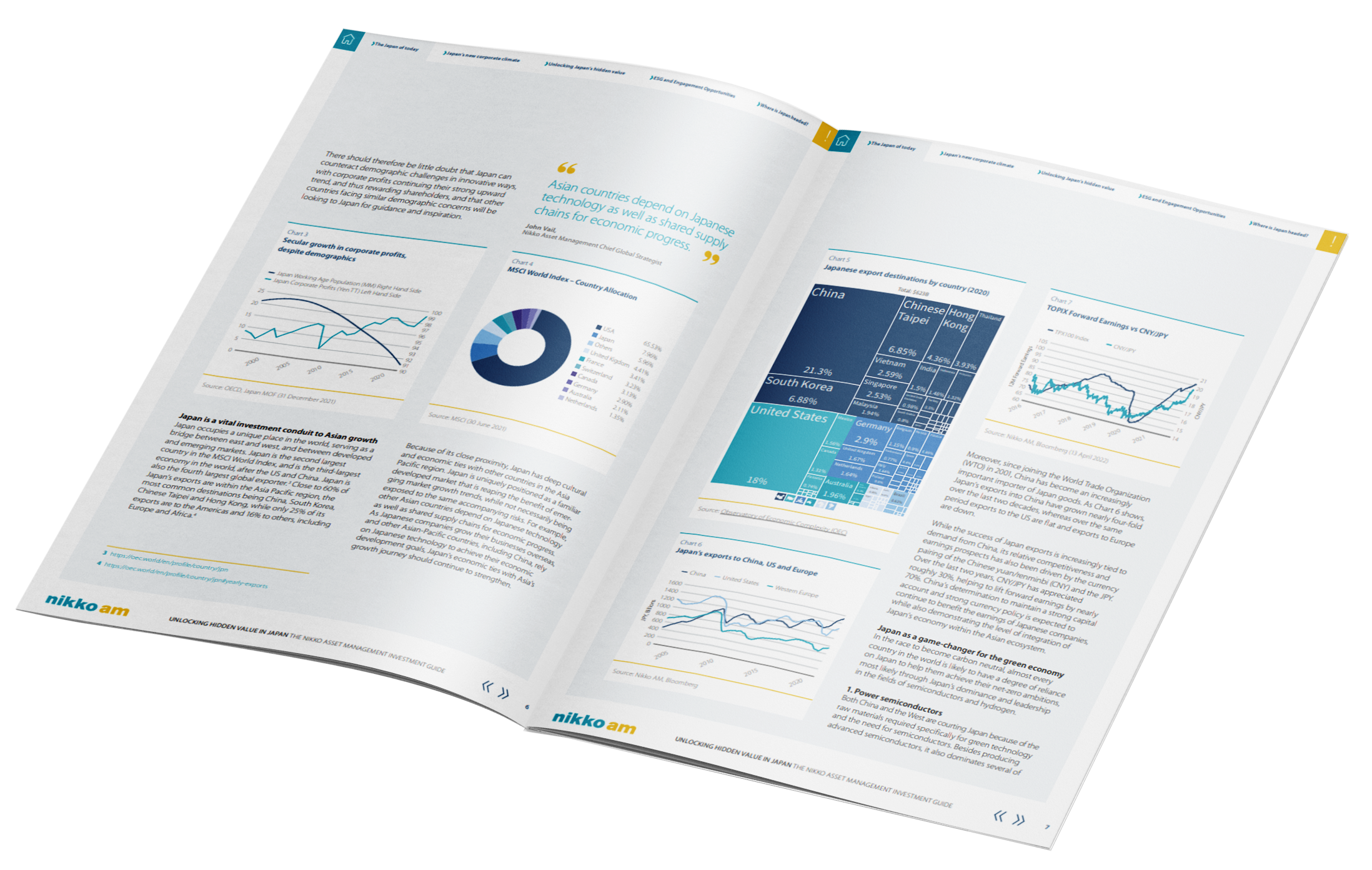 In the guide you'll learn about:
Japan's increasing geopolitical and economic influence;

Technological innovations, the changing corporate climate, and the reform of the Tokyo Stock Exchange;

How to invest in Japan and the role of Japan Equity in a well-balanced portfolio;

The evolution of ESG and Engagement in Japan;

The bright outlook for Japan's economy over the next 5-10 years.
Sign up now to receive your free copy.
Download our comprehensive guide to investing in Japan's hidden value.
You can find a preview of the guide below
About Nikko Asset Management
Nikko Asset Management is one of Asia's largest asset managers, with 206.1bn USD* under management, providing high-conviction, active fund management across a range of Equity, Fixed Income and Multi-Asset strategies. In addition, our complementary range of passive strategies covers more than 20 indices and includes some of Asia's largest exchange-traded funds (ETFs).

In the pursuit of excellence, we approach everything we do with an entrepreneurial mindset. This enables us to think differently, transforming intelligent insights into innovative, relevant investment opportunities for our clients. Leveraging our unique combination of a global perspective complemented by our Asian DNA, we aspire to create sophisticated and diverse solutions that set new standards in the asset management industry.
*as at 30 June 2022